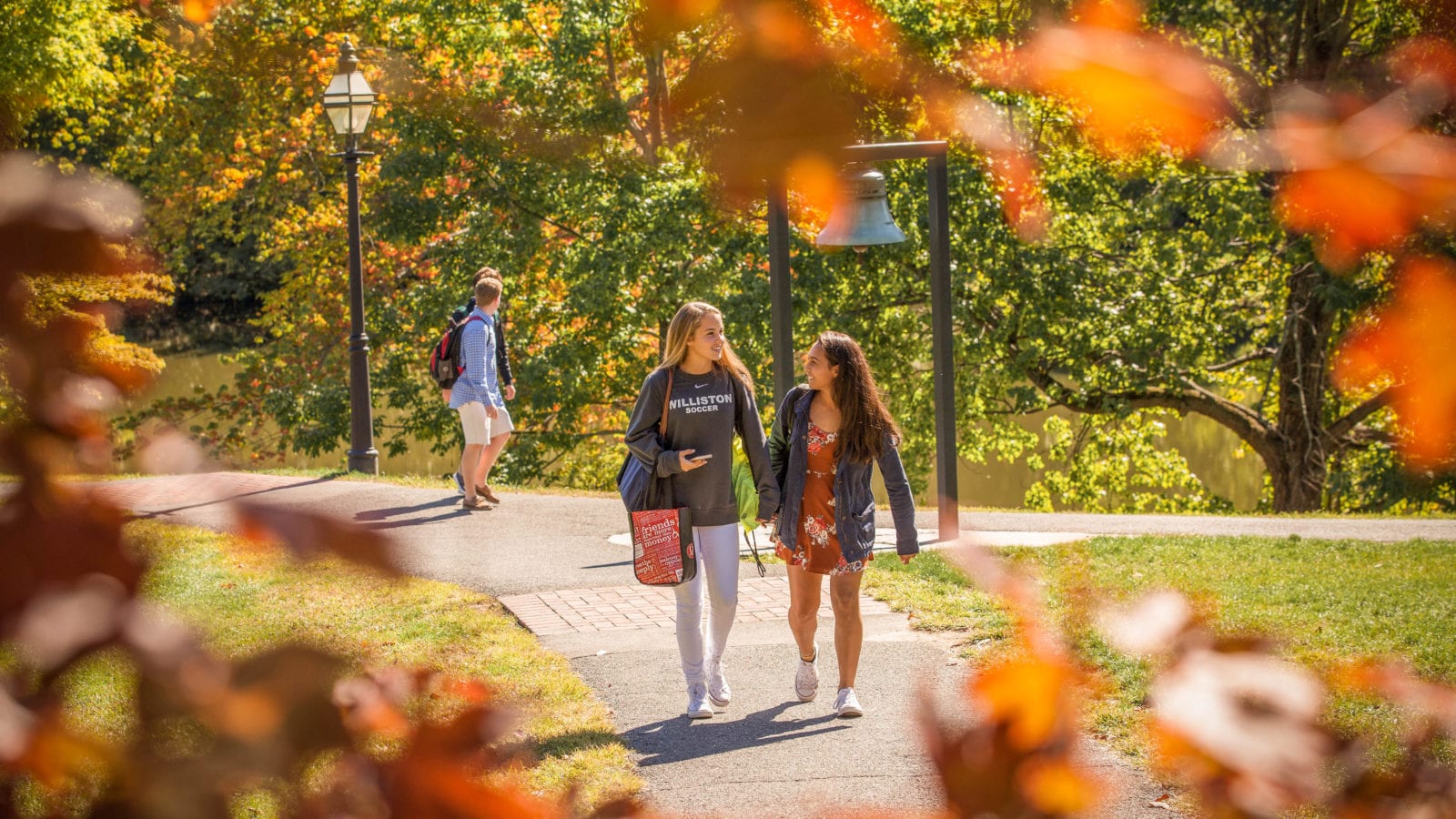 Find Your
Direction
Williston's COMPASS Program is an innovative, 360-degree approach that deeply engages you and prepares you for college and life. Through four signature programs, which are interwoven into our traditional independent school curriculum, we create a rich academic and social environment that gives you the tools you need to excel and thrive. At once challenging and supportive, COMPASS is designed to meet you where you are along an intentional, individualized path to realize your full potential at Williston, in college, and beyond.
Williston Scholars
The Williston Scholars program is a college-model course that introduces students to the rigors of directed independent study. A trimester-long course, the program allows students to deeply engage with a topic he or she is passionate about in any discipline. Throughout the program, students connect with content experts both inside the school and out, drawing on the intellectual wealth available to us here in the Pioneer Valley's colleges and universities.
C.O.R.E. Life and Leadership
Williston's CORE Program is a scaffolded, four-year life and leadership curriculum that engages students with relevant, developmentally-appropriate learning about themselves and others. Focusing on unique themes for each class each year, students learn skills that build organization, self-awareness, character, decision-making, responsibility, and leadership.
Center for Academic Success
At Williston, we offer a constellation of support that provides students at every level with the academic resources and instruction they need to succeed, and the options that best fit their learning style. From a drop-in visit at our Writing Center to a structured Academic Tutorial Class, students have access to the level of support they need to succeed.
College Counseling
A highly personalized and collaborative approach to the college search process that emphasizes reflection and independent thinking to help you find the perfect college fit. Classroom sessions, essay workshops, panel discussions, mini college fairs, practice interviews, and more prepare students to take the lead in their college search process and to matriculate to their best-fit college.