Grow your alumni network with WillistonConnects
Looking for an internship, first job, next job, or industry contacts? Williston Northampton alumni can be your best connections. Activate your account on WillistonConnects, our new professional networking platform.
Looking to get in touch with classmates or old friends? WillistonConnects is also the home to our comprehensive alumni directory. Sign in to update your information. If you have any questions, please call the alumni office at 800-469-4559 and we will be happy to help you!
From the Homestead
Click one of the links below to read our monthly email newsletter.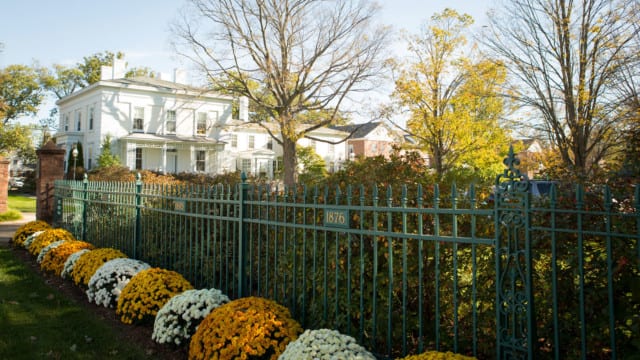 Volunteer
Alumni like to hear from other alumni (not just the alumni office!) Whether it's outreach to classmates to inspire giving, joining a committee to help plan your reunion, or hosting an event, we need your help. Questions about volunteering? Click below to read more or email us.
Ways to Volunteer
Class Rep

Are you the person who always knows what's happening with classmates and friends? Do you have the most Facebook friends of anyone in your class? Help us share news and big life events. Reach out to classmates and encourage them to keep in touch for the class notes in the Bulletin, Williston's alumni magazine. 

Reunion Class Chair

Have you always loved to throw a party? So do we! Help coordinate your class's Reunion programming, encourage friends to attend, help organize your class celebration, and recruit a Reunion Committee to help with all of it. 

Reunion Committee Member

Say an enthusiastic "yes!" when the Reunion Class Chair calls you to help with all of the above. 

Regional Event Host

Help us bring Williston Northampton to you! Open your home or office to local alumni, families, and friends of the school or host an event at a cool local venue. We'll provide the party favors. 

Williston Northampton Fund Volunteer

Every gift counts, and we need your help to make sure no gift is left behind. Reach out to your classmates and friends in the classes around you (you know, those cool seniors and pesky freshmen you liked) to ask them to join you in investing in the mission of the school by making a gift to the Williston Northampton Fund. 
Update Contact Info
Let's keep in touch! Make sure we have your most up-to-date contact information by filling out the form below. We'll let you know about events on and off campus​​​​​​, and keep you posted on the latest alumni news.
Submit Class Notes
Submit news and updates for the upcoming issue of the Bulletin by filling out the class notes form.
View 'In Memoriam' Notices
Remembering classmates and friends who are no longer with us. Read about their lives after Williston Northampton and leave comments and condolences.
History and
Yearbooks
Relive your high school memories by flipping through your yearbook online. You can also explore Williston Northampton School's storied history.
Contact Us
For more information about alumni events, how to connect with classmates, or making a donation, write us at alumni@williston.com, or call (800) 469-4559. To find alumni and advancement staff, click here.