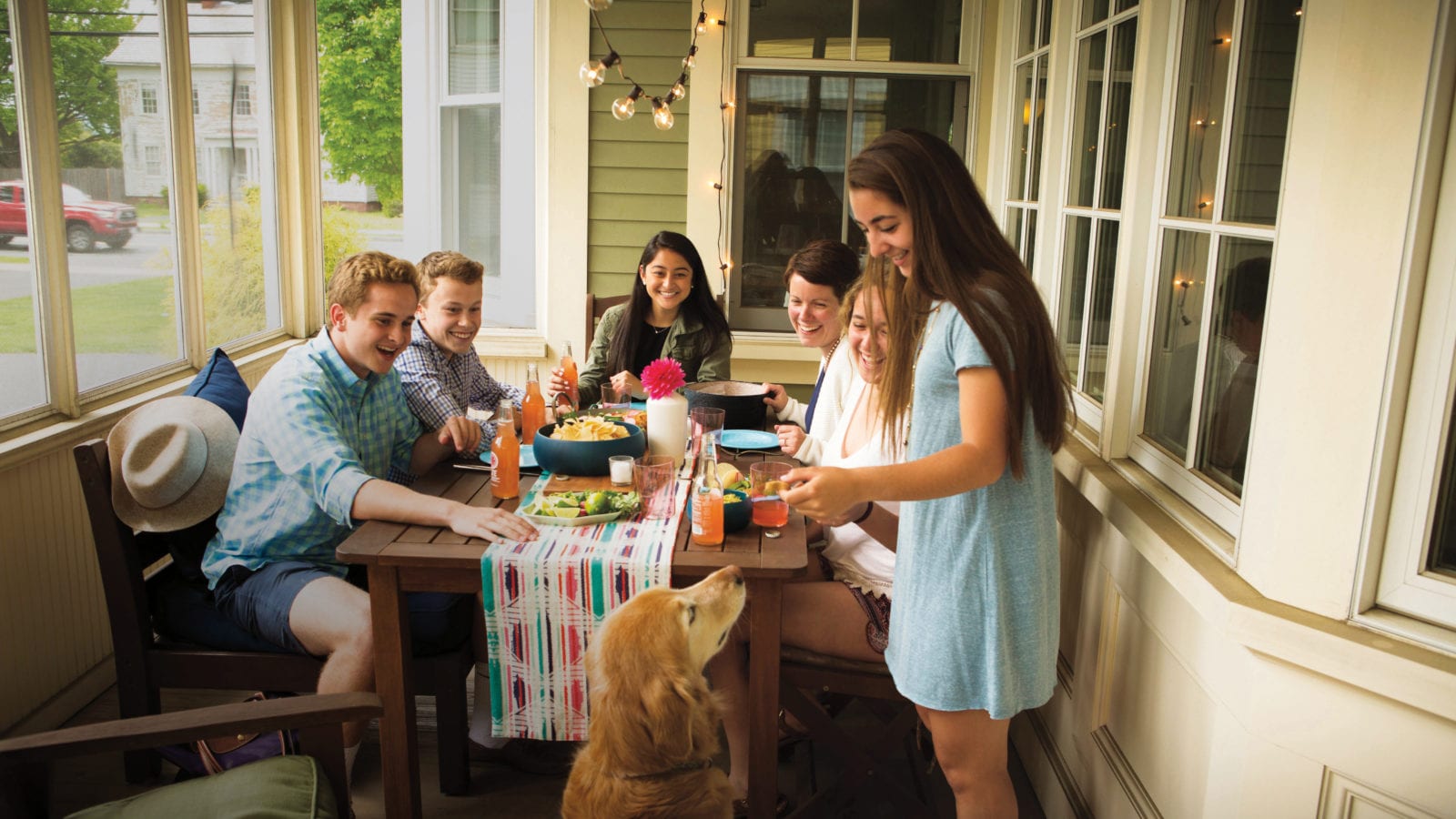 At Home From
Day One
The moment you step on campus, you will feel it: Williston is more than a school, it's a community—a caring fellowship of teachers, advisors, coaches, and classmates. You'll feel at home from day one.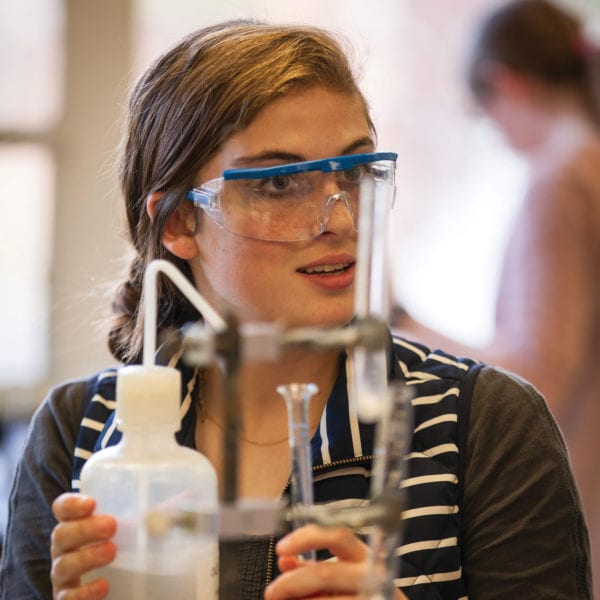 27
AP classes to choose from—significantly more than any other school our size.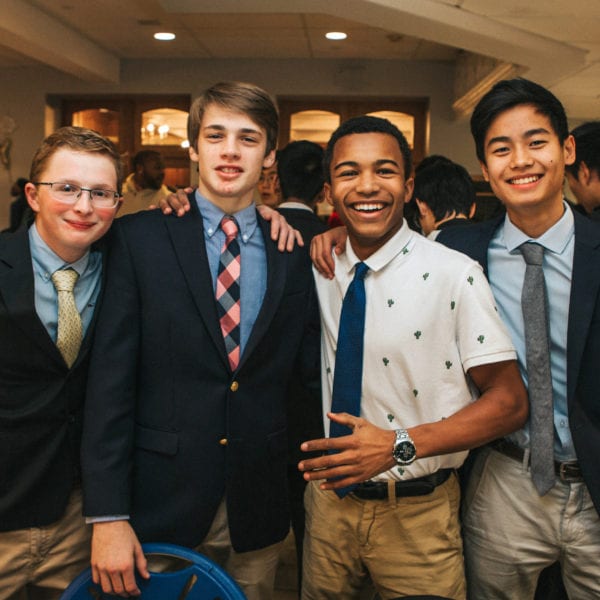 30
Countries represented in the Williston student body, among them Bermuda, Germany, Nigeria, Saudi Arabia, and Vietnam.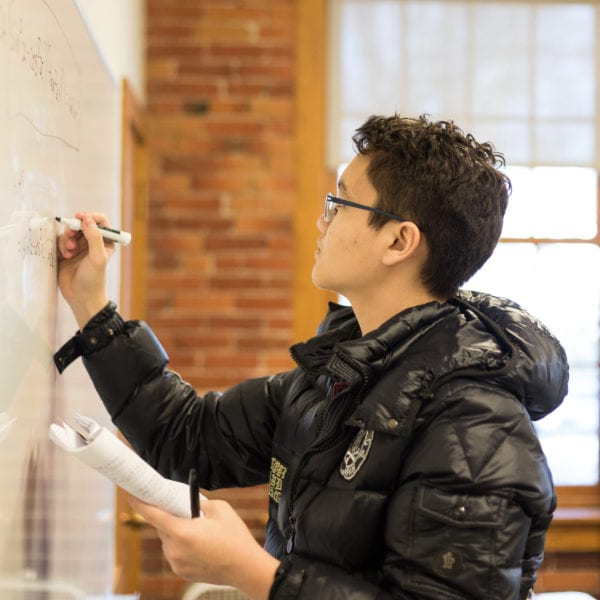 12
Students in an average class.
Our Compass
Program
Williston's Comprehensive Program for Academic and Social Success is an innovative, 360-degree approach that deeply engages students and prepares them for college and life.
The Wildcat Pride
Williston fields teams at the varsity, junior varsity, and beginner levels to give students a full range of opportunities. Our coaches, most of whom are also faculty members, view athletics as a chance to educate and mentor students. Williston has an impressive record of success with students who aspire to play in college—our student-athletes are recruited by Division I, II, and III institutions in New England and beyond.
Creativity at Work
At Williston, we take the arts seriously. Our facilities are state-of-the-art, and our faculty members are practicing musicians, actors, and visual artists who bring their individual talents and experience to their classrooms and studios. All Williston students take at least three trimesters of art classes. Other unique programs include our Arts Concentration, Grum Project visiting artists program, Arts Walk, and professional arts gallery.
Ninth Grade
Program
Williston's Ninth Grade Program fosters Curiosity, Organization, Reflection, and Empathy (C.O.R.E.), principles that help new students build a strong academic foundation and social support system.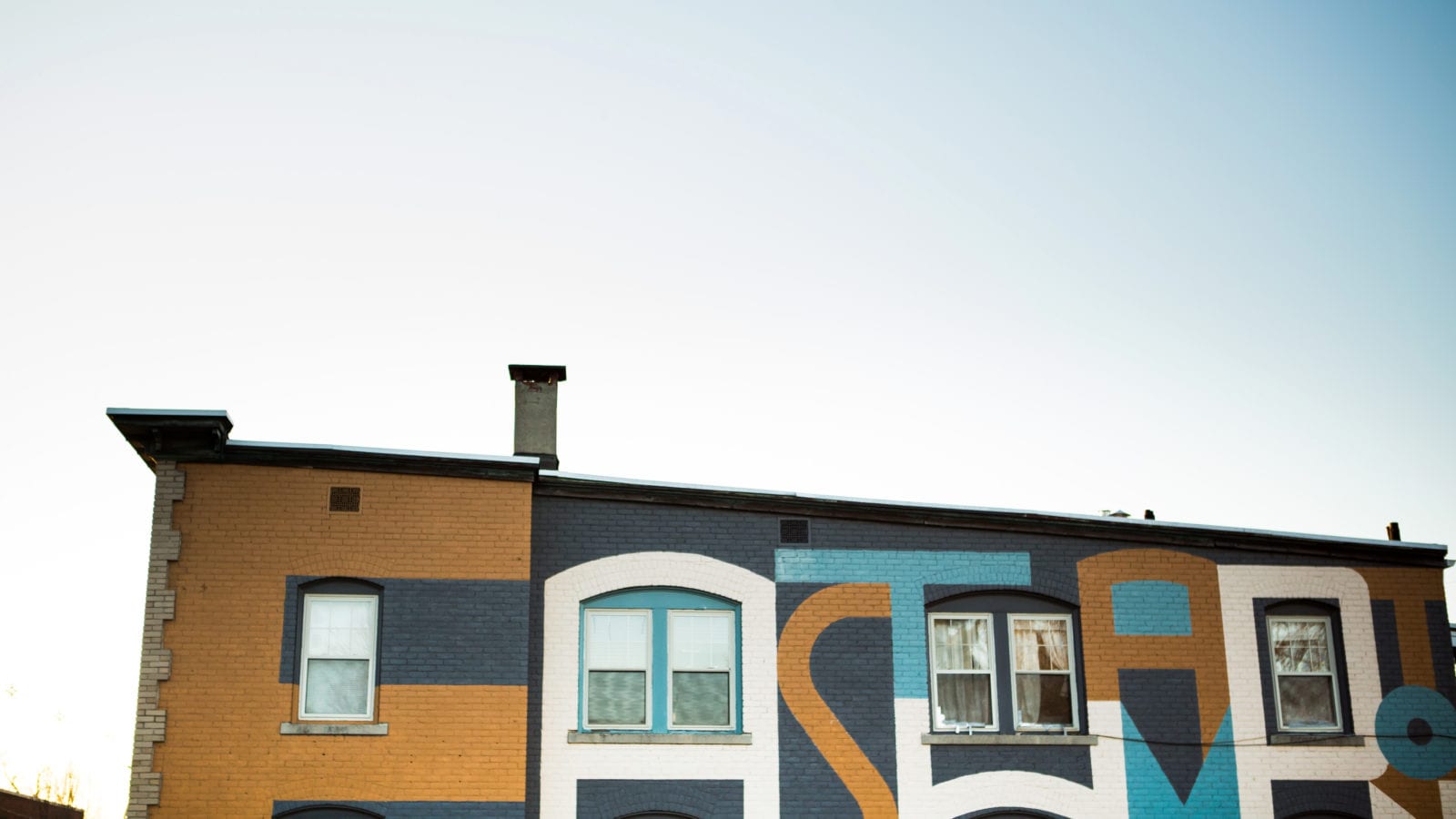 Location, Location
Our home in the Pioneer Valley lets us tap the resources of the Five College Consortium. And, we're a short walk away from good pizza and homemade ice cream!
Choosing the Right College
Williston's college search process is highly personalized and collaborative, and our graduates are admitted to the nation's top colleges and universities. At right is a condensed list of schools where students have matriculated in the last five years. Read more about our College Counseling program here.
"At Williston, I learned about myself as a student as I balanced a busy work schedule, playing sports, and extracurricular activities. This regime was crucial to my transition to college—as I have continued to be busy—and to my becoming a happy and effective student."
Oliver Lawrence '18, Colby '22
"Williston allowed me to adjust to college extremely well as a result of the overwhelming support and rigor of the academics. I have had a very easy transition, and that is all because of the Williston faculty and community."
Maura Holden '19, Hamilton '23
"What I gained at Williston, through personal growth and understanding, was how I operate in different environments. College is the time to explore in as many ways as possible. It's so much better to explore while knowing you have the comfort of your home at Williston."
Triniti Slaughter '18, Cornell '22
"Through Williston, I developed a passion for learning and a taste for challenge. The more I go through college, the more I appreciate Williston. "
Simon Kim '19, Stanford '23
5-Year Sample Matriculation List
---
Babson College (6)
Bates College (7)
Bentley University (13)
Berklee College of Music (4)
Boston College (6)
Boston University (17)
Bowdoin College (5)
Brown University
Bucknell University (4)
Colby College (5)
Columbia University (3)
Connecticut College (13)
Cornell University (6)
Dartmouth College (2)
Georgetown University (3)
Gettysburg College (5)
Hamilton College (5)
Hobart William Smith Colleges (4)
Ithaca College (4)
Kenyon College (6)
Lehigh University (4)
Middlebury College (9)
New York University (11)
Northeastern University (15)
Pomona College (3)
Princeton University (2)
Rensselaer Polytechnic Institute (2)
Skidmore College (9)
Stanford University
Syracuse University (10)
Trinity College (8)
Tufts University (5)
Union College (9)
United States Military Academy (2)
University of Massachusetts-Amherst (17)
University of Pennsylvania (5)
University of Southern California (4)
Wesleyan University (4)
Williams College (4)
Worcester Polytechnic Institute (4)
Yale University (3)
Activities + Traditions
At Williston, you're in the middle of a thriving arts town and there's plenty to do on weekends, whether it's trying out for the school play or touring a nearby orchard. You may try your hand at painting the lion, too.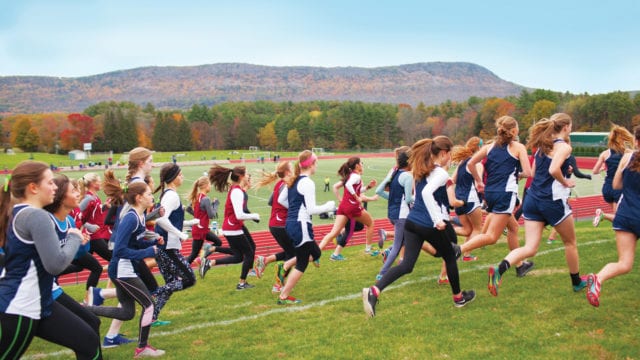 A Day in the Life
See what a day at Williston has to offer you: challenging classes, enriching field trips, super fun extracurriculars and activities, and time with the people who just may end up being your lifelong friends.
Our Middle School
A mix of personalized attention and expansive opportunity is what distinguishes the Williston Middle School experience. Learn about our day school for grades 7 and 8 and register for an open house.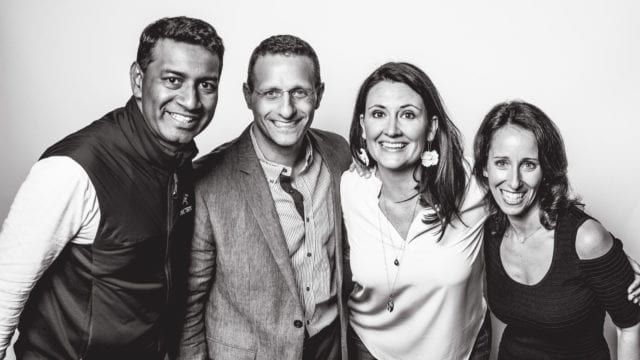 Welcome, Alumni!
Visit the alumni area of our website to see upcoming events, connect with former classmates, and learn about the ways you can support the Williston Northampton School.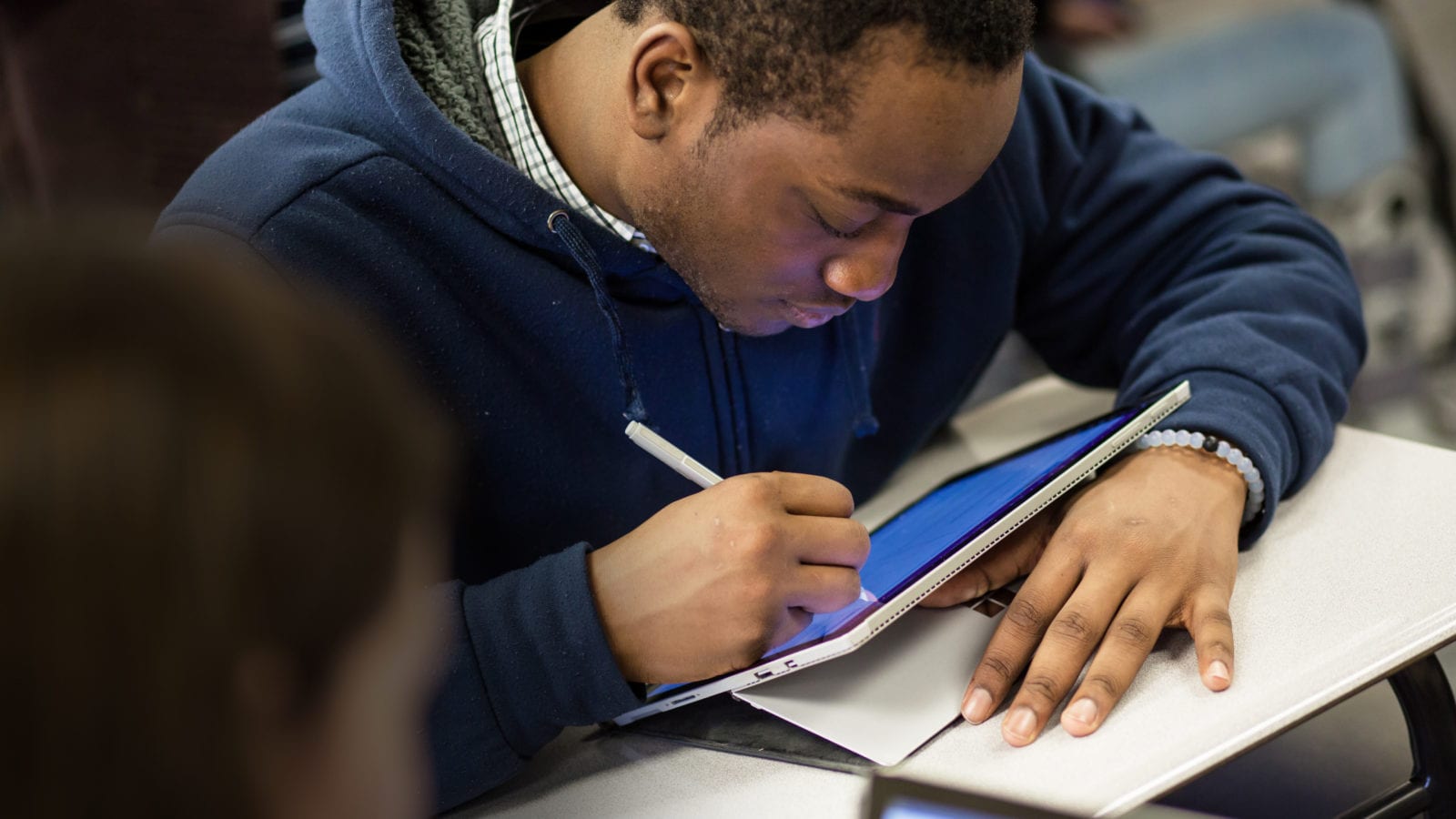 Technology
in the classroom
Preparing for success in college and beyond means becoming proficient in tech. Using the Microsoft Surface Pro, our Curricular Technology Program teaches students how to use this tool thoughtfully to communicate, solve problems, and think critically.
Want to learn more about Williston?
Just fill out the short form below and we'll get you started.
<![endif]-->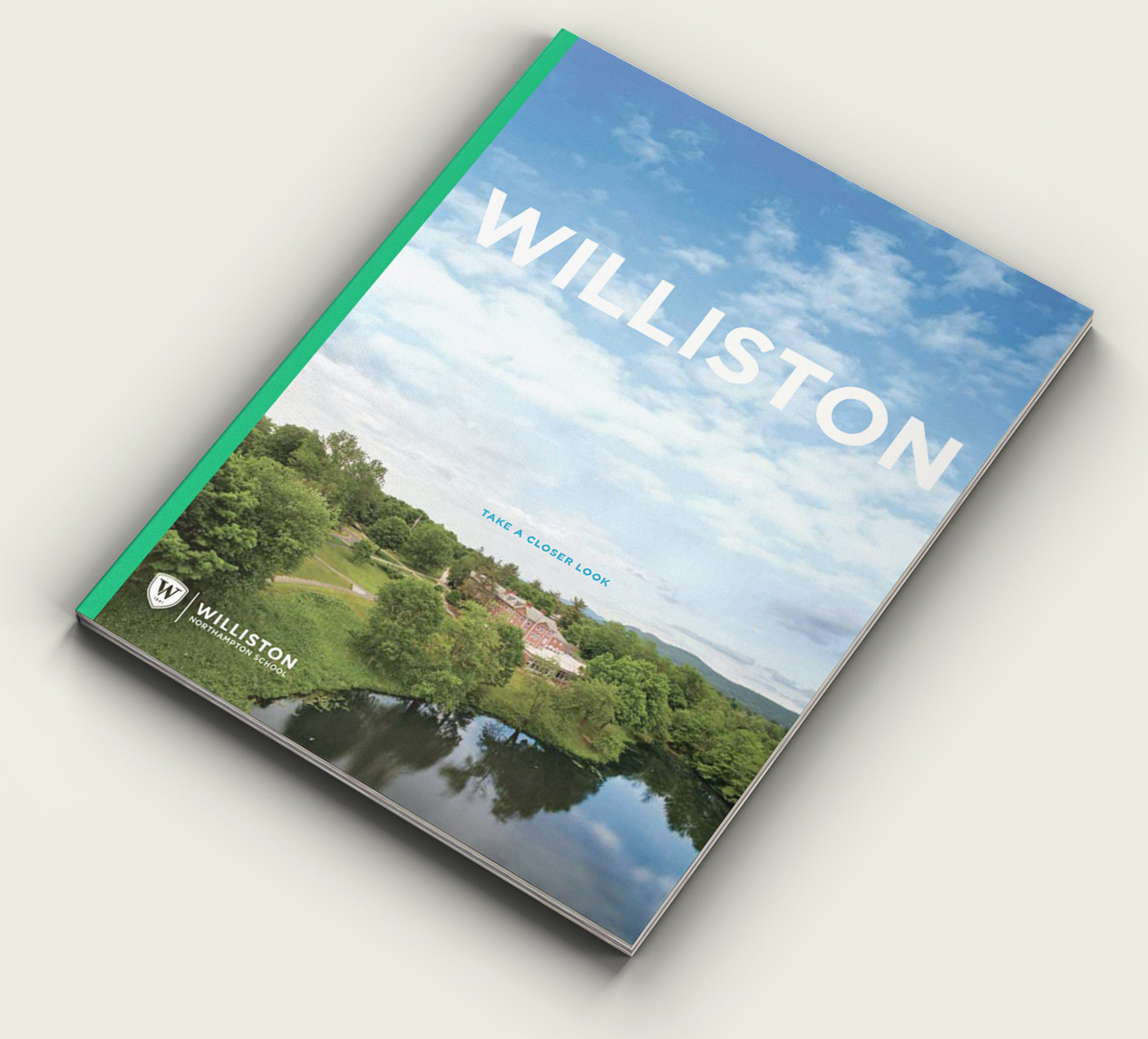 Non-Discrimination Statement: Williston admits qualified students of any race, color, national or ethnic origin, ancestry, gender, religion, gender identity, gender expression, sexual orientation, or mental or physical disability, and extends to them all the rights, privileges, programs, and activities generally accorded or made available to students at the school. The school does not discriminate on the basis of race, color, national or ethnic origin, ancestry, gender, religion, gender identity, gender expression, sexual orientation, or mental or physical disability, or any other status protected by applicable law in the administration of its admissions, scholarships, and loans, and its educational, athletic, and other policies and programs.