One of our signature programs, Williston Scholars is a college-model course that introduces students to the rigors of directed independent study. Usually a trimester-long, the program allows students to deeply engage with a topic he or she is passionate about in any discipline, but under the general categories of English, Language, History and Global Studies, Mathematics, Science, Performing Arts, and Visual Arts.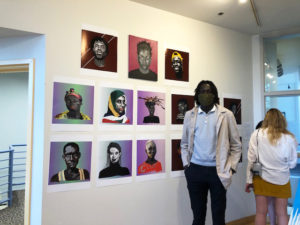 Under the close mentorship of a Williston faculty member, students and classmates are guided through the steps of scholarly project development, research, implementation, and, ultimately, presentation—skills they will need to succeed at the college level. Throughout the program, students connect with content experts both inside the school and out, drawing on the intellectual wealth available to us here in the Pioneer Valley's colleges and universities. Read more about our Williston Scholars program.
Titles of the Williston Scholars presentations for the third trimester of the 2020-21 school year can be found here, and a sample project, a video with original art and music by Lily Vengco '22, can be seen here.