The Wildcat Hub
The Williston Northampton School community remains as vibrant as ever, strong in spirit, in resources, and in hope. We hope you will stay connected with your Wildcat community through our virtual programming. We look forward to being able to cheer heartily and connect meaningfully in person soon.
Alumni Class & Affinity Events
The Alumni Office is hosting a series of online get-togethers via Zoom. Join your classmates for a virtual face-to-face event!
From the Homestead
Click one of the links below to read our monthly email newsletter.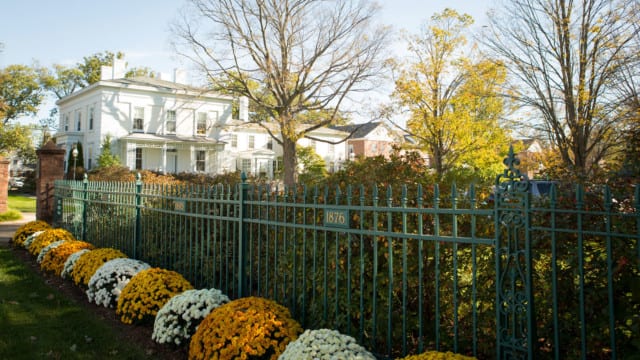 Northeast Winemaking and Wines: Chuck Tauck '72 walks you through a year in the life of a Finger Lakes winemaker in the U.S.
Robert Grenier '72 joined a recent all-school assembly to expand on his New York Times opinion piece: "How to Defeat America's Homegrown Insurgency," as well as answer questions about his long career in the CIA. The assembly was moderated by Assistant Dean of Students, Kate Garrity.
The Future of Cannabis, with presenters Shaun Chapman '98, Director of Government Relations for Weedmaps; and Tori Gates '10, Director of Operations at NisonCo PR 
Tales of Travel Adventures with Anthony Willoughby '70
Podcasting: The Future of Storytelling with Christina Djossa '10 & Catherine Saint Louis '92
Photojournalism: Then & Now with Sean Kardon '79
Cryptocurrencies: Is the Future of Money Digital? with Niels Gjertson '98
The Latest from Easthampton
Williston continues to take proactive steps to ensure the health and safety of our community, working to support our students and faculty as they navigate these times of uncertainty. We've created a COVID-19 resources page to serve as a hub of useful information. Our commitment to fostering a diverse and inclusive community where all members feel safe, welcomed, and supported is reflected in our ongoing Diversity, Equity and Inclusion work. Find out more here.
Making a Difference
Shout out to alumni embodying purpose, passion, and integrity by turning their talents toward helping and informing their community! Know someone making a difference in their community or profession? Let us know by emailing alumni@williston.com so we can recognize their efforts.
Pictured: David Bartlett Bates '02 and Colleen Thom '02
Wildcats Create
Your inspiration destination: hear from alumni in the visual and performing arts.